Temecula, Ca Business Broker & Business Credit Advisor
Liquidity Creations Helps Small Business Owners Grow, Plan, and Successfully Sell Their Businesses.
Our number one goal is to ensure the successful sale of your business while easing you through the process, step by step. We will handle the hard work of appraising and confidentially marketing your business. We find and pre-screen potential buyers, and complete the paperwork associated with selling your business. We even assist in securing the funding for the sale.
We advise you on negotiations with potential buyers, connect you with other industry professionals and offer guidance as you navigate the complex process of selling your business. Our knowledgeable team will always be there to answer your questions and offer tips to ensure that the process of selling your business goes smoothly.
In addition to our business broker services, we also help small business owners and startup entrepreneurs build and grow their business credit profiles. We offer a twelve month business credit coaching program to achieve a solid credit foundation and position them for higher limit financing opportunities.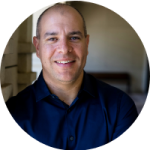 Todd McGregor
Founder / Director
Todd is an author, business broker, business credit advisor, and serial entrepreneur. He has worked in real estate, banking, hospitality management, and marketing. His passion is assisting people with building their businesses and thoroughly enjoys playing a supporting role in helping them achieve their entrepreneurial dreams.
If you'd like to see how he can help you, connect with him on social media or click the button below.