Want to Learn 5 Ways to Fund Your Startup Now?
We show you how to fund your startup without giving up equity. We guide you through the corporate funding maze and help you establish solid credibility to qualify for high-limit financing.


Eddy Martinez
CEO, SeekLiveDVB.com
Business details I never new about explained in a clear and relevant manor. I feel like I have another area of my business handled now with a plan that will give me more options in how I make purchasing decisions while managing liquidity. Thanks for the guidance and personal interaction. Well worth it to explore how Liquidity Creations can take your business to another level, it just makes sense.

Greg Kell
Founder, Profit Growth Builders
Todd McGregor is a very experience, customer focused financial professional. His experience in business credit coaching is highly valuable. I recommend Liquidity Creations, Inc.

Kendell B.
"Liquidity Creations, Inc. definitely deserves a positive review for their commitment to extraordinary customer service. When I call in, no matter who I speak with, they are always courtesy and friendly. They go out of their way to make sure my questions are answered. But what I love most is just how they make me feel. They really make me feel important, that my business means something and is special to them. There aren't many companies out there that do this anymore, and I highly recommend them to my friends and family."
Liquidity Creations is a Business Broker and Corporate Credit Advisor in Temecula, Ca.
We Help Small Business Owners
Build a Solid Credit Foundation and Secure Funding.
We help you with all aspects of setting up a credible business foundation and building your corporate credit profile. We help you build credit for your Employer Identification Number(EIN). This is not attached to you personally and is not reliant on your personal credit.
Plus, we help you access financing and credit lines through our extensive network of alternative lenders and investors. These funds are lent based on your business strengths, unlike conventional bank financing. This makes it easier to get approved even when the big banks say "no".
One of our clients recently received approvals for unsecured business credit lines totaling $45,000 allowing them to improve their marketing and build their client base. All of these lines will be reported to the business credit agencies.
This helps to build their corporate credit profile and they will soon be in a position for lines ups to $150,000 or more.
We help small business owners and startup entrepreneurs build and grow their business credit profiles. We offer a monthly membership "Complete Business Credit" to achieve a solid credit foundation and position them for higher-limit financing opportunities.
Learn How to Fund Your Startup
Do you own a business and need financing to grow?
Have demand for your services and need cash to hire help?
Sign up below to learn "5 Ways to Fund Your Startup Business"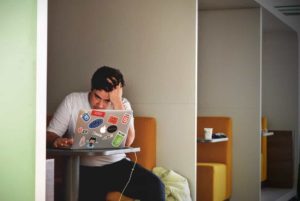 Vendor credit, the secret ingredient for any business to start to get approved for real business credit. How do you really start the business credit building process?
Are You Looking
to Buy or Sell
a Business?